Manufacturing Capabilities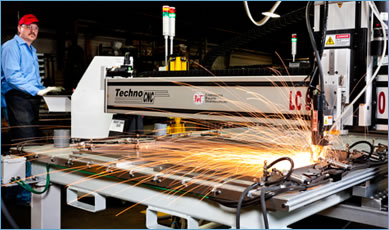 Tennsco is proud to manufacture our products in Dickson, TN and even prouder to state that we do not outsource ANY products or major components. Our dedicated workforce is committed to Tennsco, with an average tenure over a decade and a quarter of our team over two decades. This experience means higher quality products and jobs for Americans.
State-of-the-Art Manufacturing
We're dedicated to investing in and utilizing the most advanced production methods in our industry, including sophisticated stamping lines, laser cutters, roll formers, automated bending cells, robotic welding and powder and electro-deposition finishing systems.
Careful Packaging
Tennsco uses best-in-class packaging to guarantee that your items arrive safely, providing one of the lowest damage rates in the industry.
Quick Ship Program
We are familiar with the phrase "I need it yesterday!" This is why Tennsco's Quick Ship Program offers 24-48 hour shipment on nearly 2,000 of our top selling skus.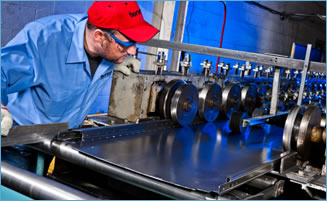 Fabrication
Stamping Presses Up To 400 Ton Capacity
Quick Die Change
High Speed Servo Feeds
Die Protections Systems
Synchronized Gagging Style Dies
Edging Systems to De-camber and De-burr Slit Coil
Turret Presses & Laser Cutting System
In-house CAD Designed and Constructed Stamping Dies
CNC Mill and EDM for Die Construction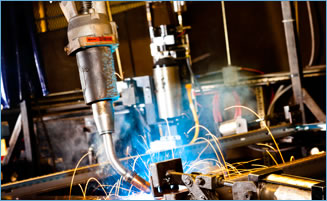 Welding
Robotic Wire Welding Systems
Robotic Drawer Spot Welding Cell
Robotic Bending Cell
In-line Automatic Shelf Welding System
Weld Quality Sensing Systems
Multi-tip Custom Spot Welders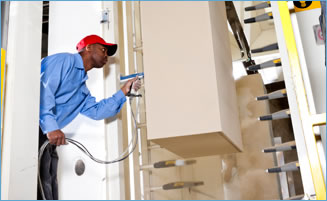 Paint
Seven Powder Paint Systems
Five Stage Pre-Treatment
Electro-Deposition Paint System for Sand Color
Cyclone Powder Reclaim for Fast Color Change
Oil Coalescing and Water Filtration for Improved Pre-Treatment
Environmentally Controlled Paint Application Rooms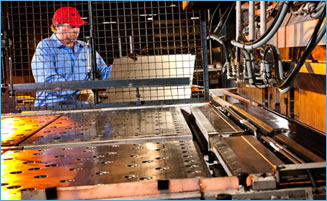 Forming
Integrated Roll Forming Lines with Stamping and Cut-to-Length
Duplex Roll Formers with Automatic De-stackers and End Benders
Press Breaks with Automatic Back Gauge Controls
Robotic Bending Cell
Integrated In-Die Forming
TENNSCO PLANTS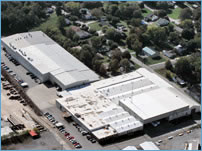 Plant 1
Original manufacturing facility and corporate office.
268,000 sq. ft. of manufacturing space.
Dual conveyor powder paint system with 5 stage pre-treatment.
Products manufactured: workbench components, KD cabinets and bookcases, Q-Line shelving, ESP shelving, Z-Line components, and Add-A-Stack.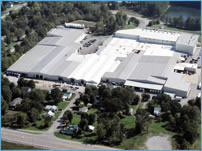 Plant 2
451,000 sq. ft. of manufacturing and warehouse space.
Dual conveyor powder paint system.
Main distribution center for shipping.
Products manufactured: welded cabinets and bookcases, lockers, mobile workbenches, modular cabinets for workbenches, and literature sorters.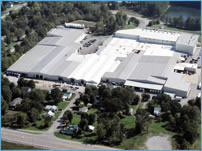 Plant 3
203,000 sq. ft. of manufacturing and warehouse space.
Electro deposition paint system.
Products manufactured: open shelf filing systems, bulk storage rack, Z-Line shelving components and workbench components and Logic wire shelving.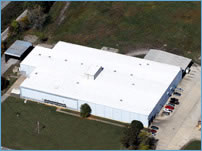 Plant 4
Dual 68,000 sq. ft. of warehouse and light manufacturing.
Products handled: Q-Line industrial shelving, industrial and technical workbenches, KD cabinets, and particleboard decking.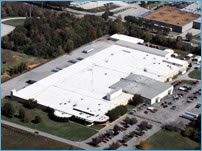 Plant 5
Location of corporate headquarters.
335,000 sq. ft. of manufacturing and warehouse space.
Three powder paint system.
Products manufactured: Estey library shelving, lateral, vertical, card files, pedestals, glass door bookcases, fixed shelf filing cabinets, and Z-Line shelving components.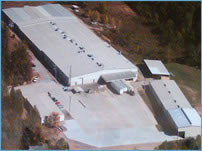 Plant 6
Warehouse and packaging facility.
113,000 sq. ft. of warehouse space.
Products handled: Z-Line and die rack shelving.