Mobile Systems by Tennsco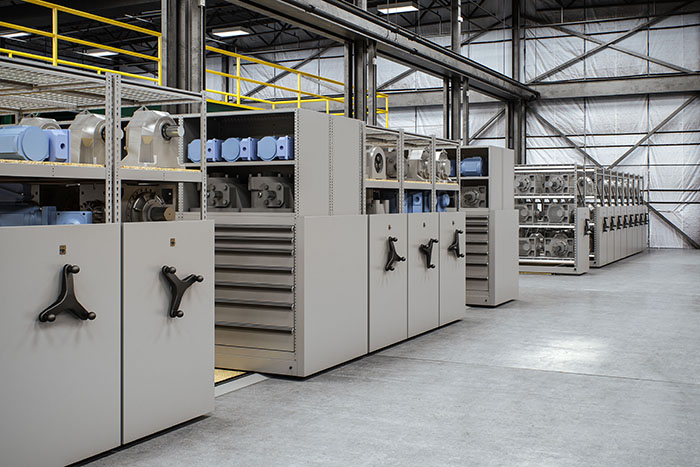 What is Mobile?
Our mobile storage systems consist of movable carriages that roll on tracks. By mounting your Tennsco storage system to these carriages, it eliminates the need for aisles, which allows for additional floor space or a larger storage capacity! You can select from a wide range of Tennsco storage options or utilize your existing storage system with our mobile carriages.

Tennsco has two mobile storage system options*. Spacepro utilizes a 3" carriage while Kompakt uses a 5" carriage. Both systems allow for a load capacity of up to 1,000 lbs. per linear foot.
*Availability may depend upon location.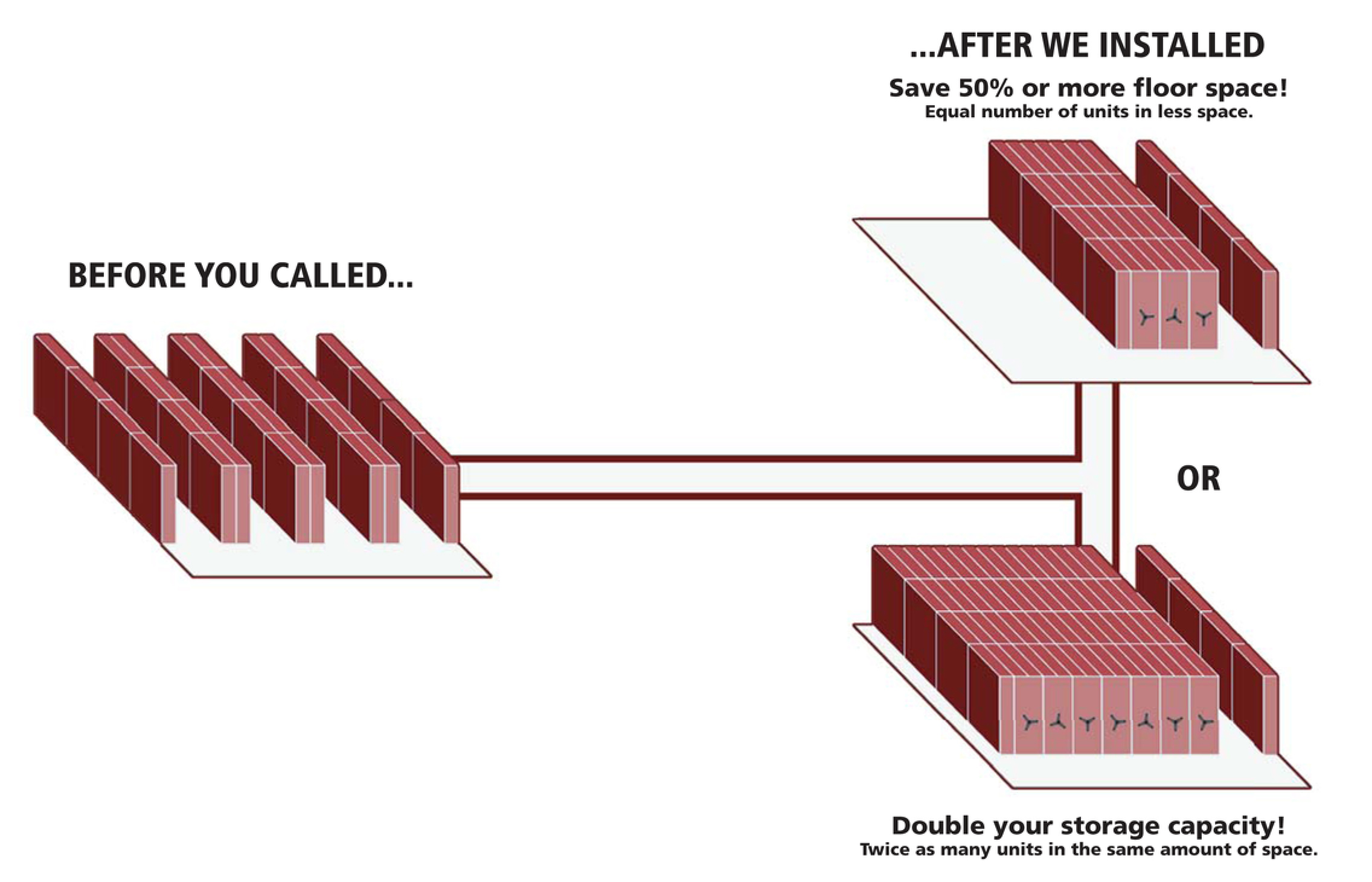 Custom Designs, Creative Solutions
Our experienced sales and engineering departments can create a custom layout, targeting your specific needs. Feel free to give use a call at (800) 822-4000 if you have any further questions. Resources and application shots are available below!
Available Literature
Kompakt Brochure Kompakt Price List
SpacePro Brochure SpacePro Price List
Application Shots
(click to view larger images)